February 6, 2013
Posted by:

Javier González Montané

Category:

Turnaround
Nowadays, most of the training courses assume that there is just one best leadership way (universal approach to leadership). So many people assume that turnaround leadership can be managed for that just one best leadership way. However, the current state of leadership field shows something different. Thus, the contingency approach to leadership assumes that the best approach to leadership depend on the situation.
Source Rue/Byars: Contingency approach to leadership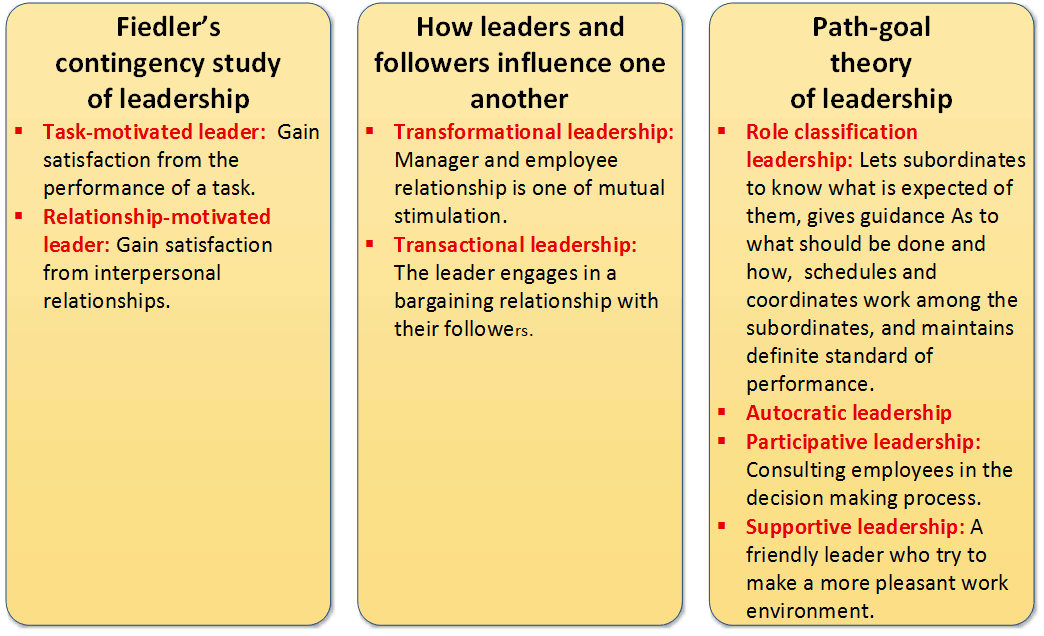 Fiedler's contingency study of leadership shows that in both highly favorable and highly unfavorable situations, a task-motivated leader was found to be more effective than the relationship-motivated leader that was found to be more effective in just moderately favorable situations.

The

transformational leadership

is clearly more effective in order to implement change management methodology in turnaround processes than using the

transactional leadership

.

Analyzing the path-goal theory of leadership the role-classification leadership probably use to be the leadership style that matches much better in turnaround. Just in the first stages of turnaround (crisis management or emergency stage) time pressure makes difficult delegate and the autocratic leadership style could emerge until crisis stabilization is in place. The participative leadership could be effective once that the firm has been completed stabilized, and the turnaround team is entering the transition phase to the new management team (the return to growth stage). The supportive leadership is likely a style that will not be used for turnaround teams.